Business plan. That phrase is daunting for most.
It means research, spelling, grammar, and TIME. It is a return to having to complete a school assignment but now you have the additional responsibilities of balancing a job and your home.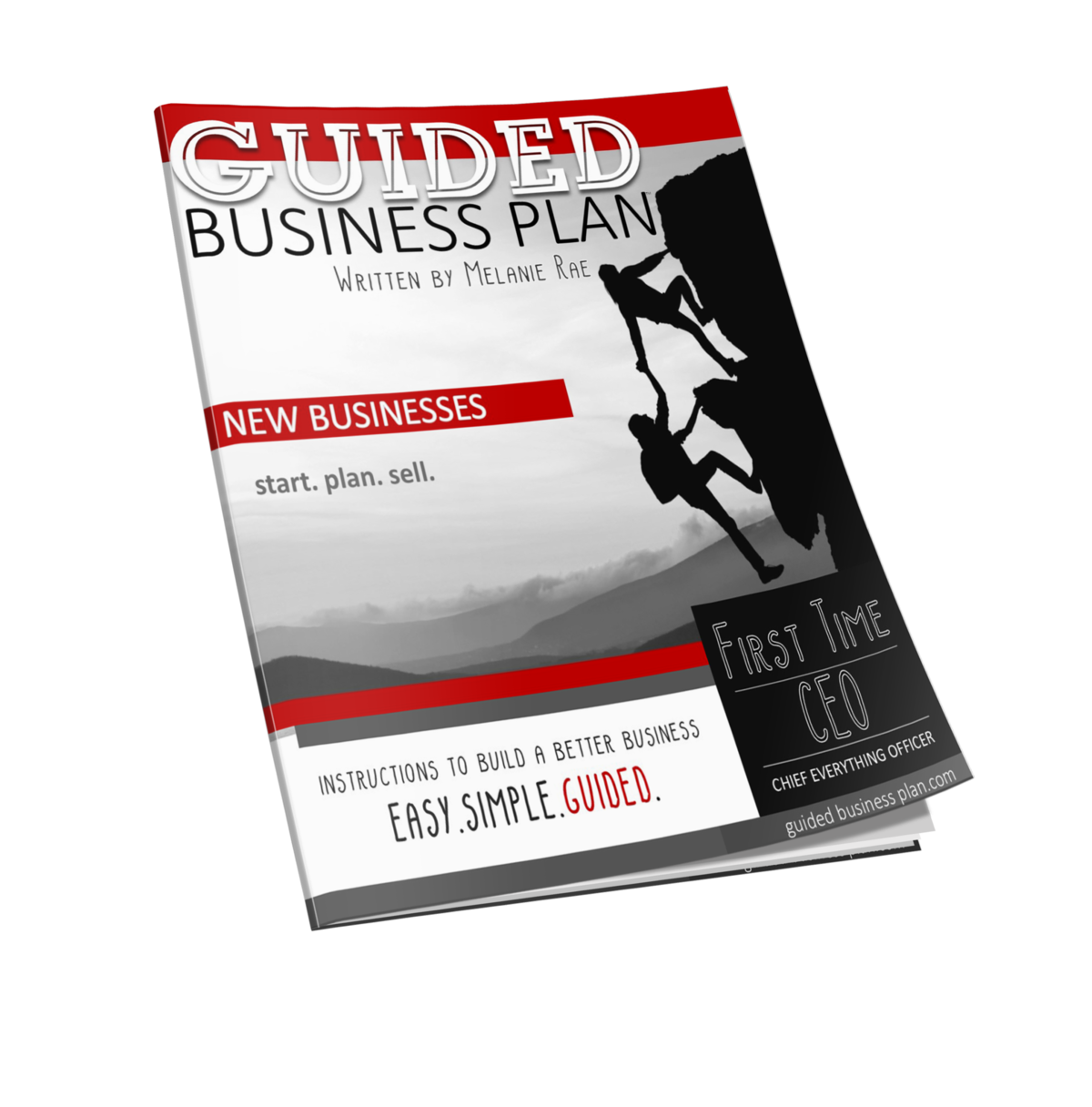 Let's redefine business plans.
Look at it as a transcript of a talk show interview with the Chief Dreamer. You.
Access this interview at your convenience by purchasing a GUIDED Business Plan™ | First Time CEO book that is loaded with amazing and practical guidance to create a persuasive
business plan the first time. Our books are a series of questions to catch the "I didn't think of that" and prevent the costs associated with "I didn't know I had to do that."
Our team knows that procrastination is the longest part of the business planning cycle. Use a GUIDED Business Plan™ book to learn the who, what, where, why and how of your business idea so you can enjoy your
entrepreneur journey.
Avoid costly mistakes with our affordable GUIDE to help you navigate your path to financial security.
For New Business Owners
Our GUIDED Business Plan™ method has been tested for years in communities ranging from Roxbury, Massachusetts to Los Angeles to Atlanta to Minneapolis. If you answer the questions and revise them into sentences, you are guaranteed to have a plan that outlines your vision. Take it to a local business development center for no-cost feedback on your plan.
We ask the questions you need to consider before investing in your business - reduce trial and error
The GUIDED Business Plan™ | First Time CEO is ideal for craft fair vendors, transitioning full-time employees, recent retirees, and stay-at-home-parents making the move to business ownership. Our simple steps may be used to start a consulting business for those who are retiring.


Start by brainstorming – the first thing that comes to mind – and turn those ideas into a written plan of action to grow your company.
You will answer the who, what, where, why and how of your business in just the first chapter. You will better understand how to research the opportunities for your type of business. You will profile who is going to be the easiest to sell to and how to promote your business. You will estimate costs, pricing and sales projections.

The 52-page booklet is compact but you will have a clear understanding of what you want from your business.
Action Items in the GBP | First Time CEO edition
Purpose Plan
Determine the Need
Your Ideal Customer
Plan Your Operations
Marketing Strategy
Your Support Team
Determine Your Costs
Company Basics
Business Builders
Outline
Next Steps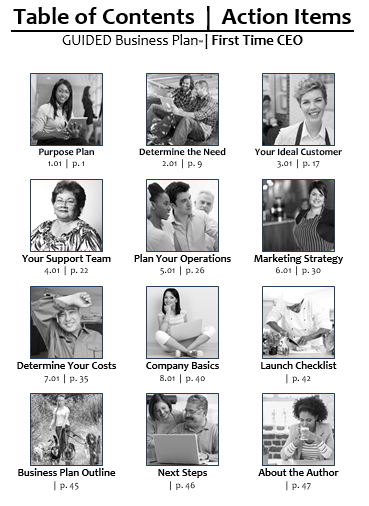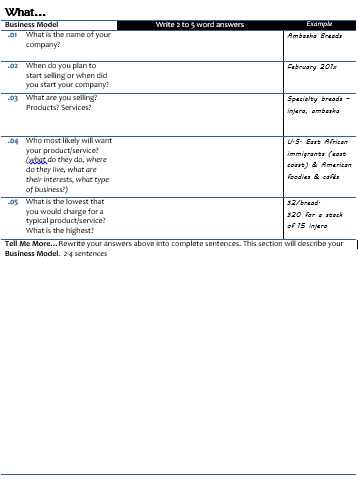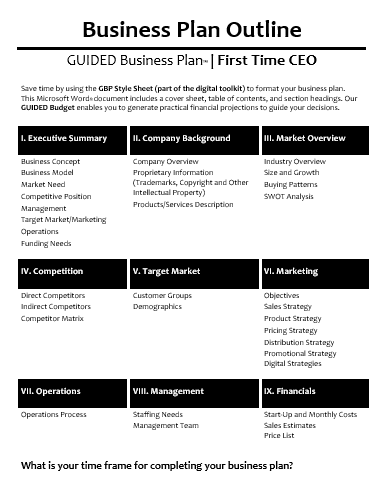 Our books have inspired thousands.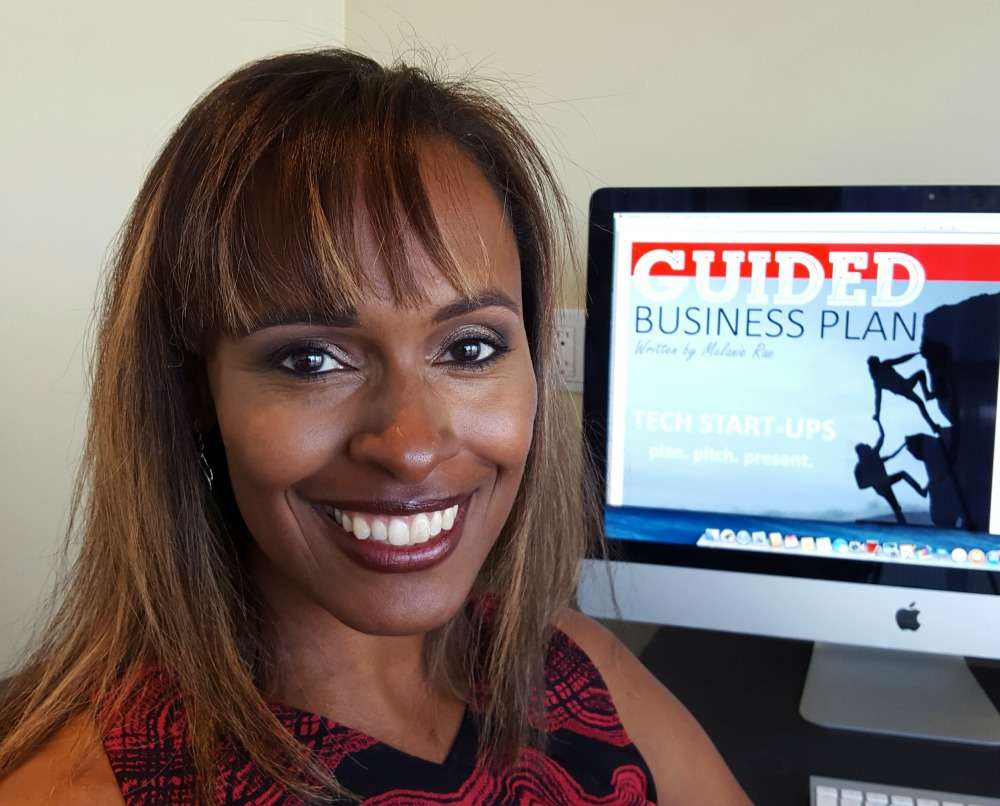 The GUIDED Business Plan™ | First Time CEO helps corporate escapees, farmers market vendors, crafters, hobbyists and others build their business plan.
Please share your progress with us via Twitter @GuidedBusiness #GBPContracts. Thank you!

Melanie Rae
Founder + Author | Guided Business Plan
Want to know what we know?
Receive periodic inspiration to grow your business!
Things to keep in mind...
"I could not have made it this far without your GUIDED Business Plan™ format. I get mental blocks especially when it comes to numbers. The spreadsheet [GUIDED Budget] showed me how to estimate my sales. I feel the progress and literally see the numbers changing. It is real." H. Diop, Dr. Pooch Publishing



Description | 52-pages, color, saddle stitch


Retail Price: $39.95
Discounts are available for
not-for-profit organizations
.
Digital Toolkit:
Organize your business plan with tools to format your business plan and a spreadsheet for financial projections. Only $20. View details and add to cart.
Shipping Cost: ~$6.40 | Current U.S.P.S. Priority Shipping rates applies to all individual orders. Allow up to two business days to process your order. Back-order may take 7 business days.


Return Policy | All sales are final. Great care is taken to remove typos and grammatical errors. While rare, a book may be printed incorrectly and we will gladly replace the book upon receipt of a picture of the error.



Audiences for the GUIDED Business Plan™ | First Time CEO book:


Small Business and Entrepreneur Education Programs: Small Business Development Centers (SBDC), Women's Business Centers (WBC), Minority Business Development Agency (MBDA), state and municipal Economic Development Departments, Microenterprise Centers, Accelerators and colleges and universities.


Individual Entrepreneurs: Pre-venture, start-ups and early-stage businesses