Cyber terrorists target small
business owners due to the lack of awareness and protective measures.
Evaluate scenarios. Create business continuity plans. Impress your clients.
GUIDED Business Plan™ | Founders Forum
Business continuity plans generate revenue after disaster.
Is your labor of love protected in the event of a cyber-attack, natural disaster or workplace crisis? Do you have plans in place to prevent becoming a victim? Our GUIDED Business Plan™ | Founders Forum book will walk you through scenarios so you and your team can impress your clients with your plan to stay in business after an unavoidable event.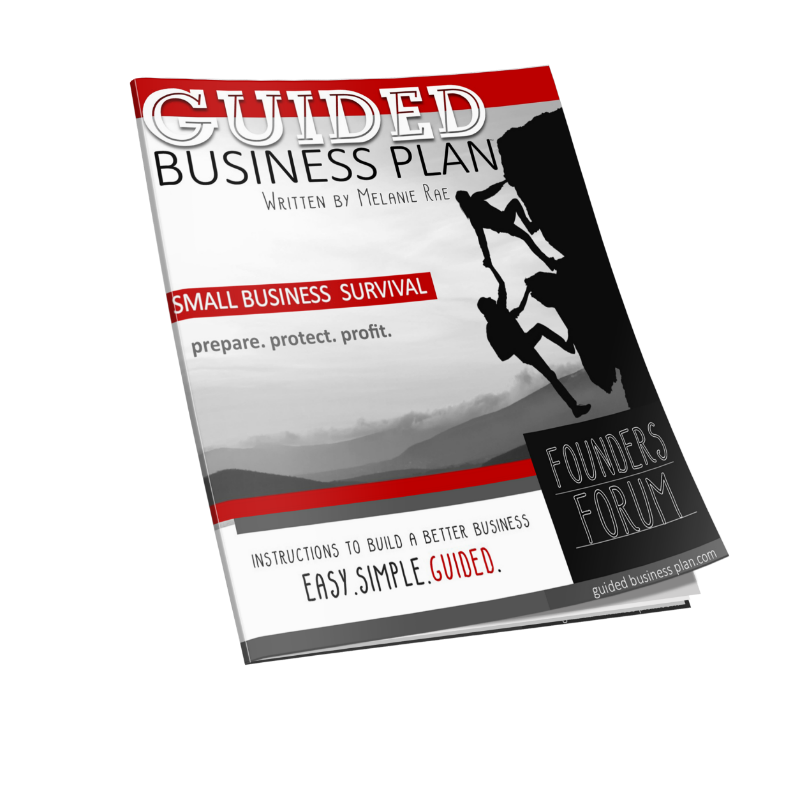 Ease some of the stress associated with being the boss. An outside consultant will charge hundreds to ask you the questions in this book.
The day progressed as it normally does. Shower. Café Stop. Traffic. Morning Meeting. It was normal until it was not.

Too often entrepreneur executives do not invest time in planning for the situations that positively or negatively impact business as they know it. The GUIDED Business Plan™ | Founders Forum edition is a must for any small business that has something to protect. Whether it is figuring out who to contact in case of a cyber attack or bracing for litigation, this book has expert advice, resources and strategies to prevail through it. The book prompts owners to turn negative situations into positive cash flow.


Certified Diverse Suppliers
Impress your clients with a bounce-back plan to fulfill contracts in the event of a cyber-attack, natural disaster or workplace crisis.

Increase your revenue with non-traditional ideas to expand your customer base. Our GUIDED Business Plan™ | Founders Forum lists several projects to generate sales by turning political connections, environmental sustainability and emotional intelligence into new customers!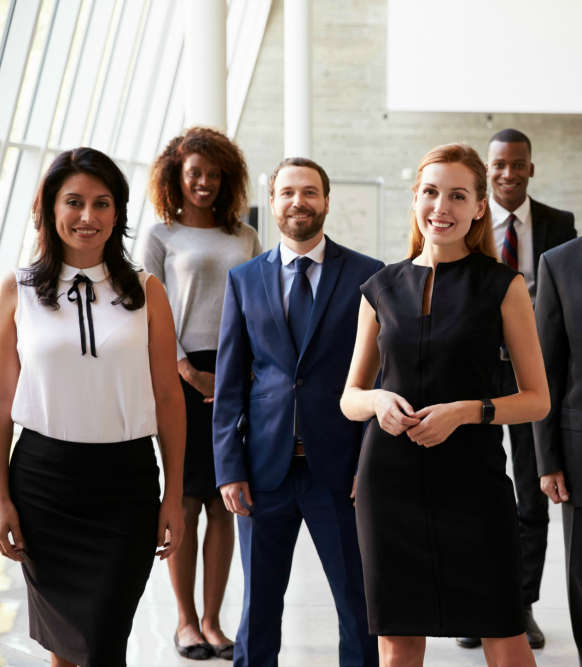 It is imperative that small business owners ACT NOW to protect their labor of love...
and make more money with small tweaks to their current systems.
Action Items in the GBP | Founders Forum edition
Cybersecurity Protection
Crisis Management
Disaster Preparedness
Avoiding a Lawsuit
Global Expansion
New Markets
Online Community
Political Connections
Corporate Responsibility
Emotional Intelligence
Environment/Sustainability
Succession Planning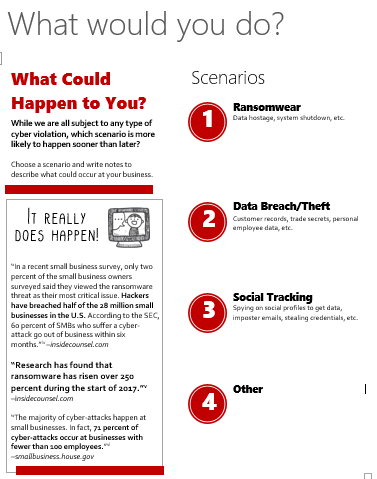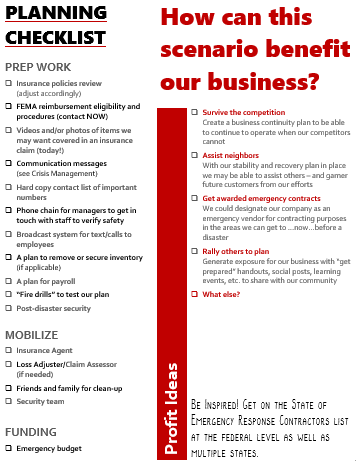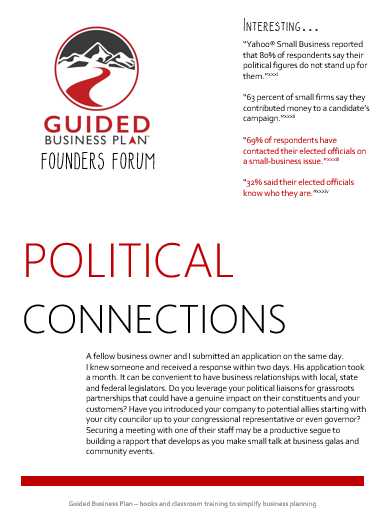 Our books have inspired thousands.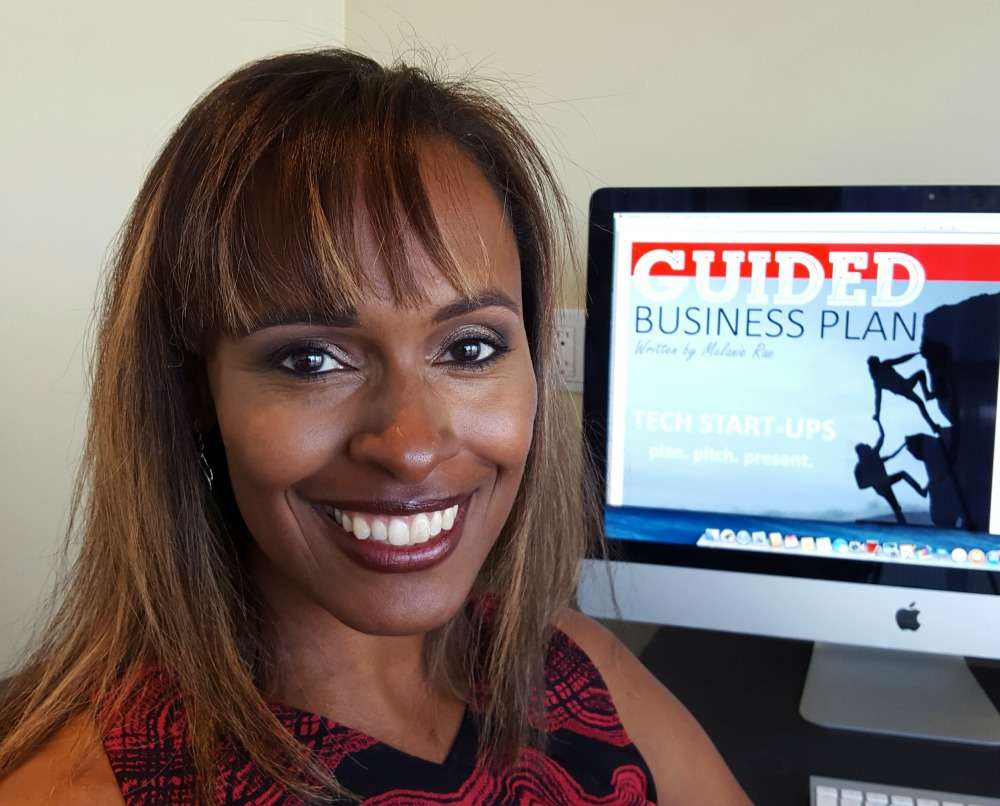 The GUIDED Business Plan™ | Founders Forum is written for small business owners with fewer than 50 employees who do not have adequate business continuity plans in place.
Please share your progress with us via Twitter @GuidedBusiness #GBPContracts. Thank you!

Melanie Rae
Founder + Author | Guided Business Plan
Want to know what we know?
Receive periodic inspiration to grow your business!
Things to keep in mind...
"The GUIDED Business Plan™ book conveys information in layman's terms. It is very intuitive. Very clear. People love using your books."
-Edwidge LaFleur, WBC Director, Center for Women & Enterprise




Description | 52-pages, color, saddle stitch


Retail Price: $49.95
Volume dscounts are available



Shipping Cost: ~$6.40 | Current U.S.P.S. Priority Shipping rates applies to all individual orders. Allow up to two business days to process your order. Back-order may take 7 business days.


Return Policy | All sales are final. Great care is taken to remove typos and grammatical errors. While rare, a book may be printed incorrectly and we will gladly replace the book upon receipt of a picture of the error.



Audiences for the GUIDED Business Plan™ | Founders Forum book:


Small Business and Entrepreneur Education Programs: Small Business Development Centers (SBDC), Women's Business Centers (WBC), Minority Business Development Agency (MBDA), state and municipal Economic Development Departments, Microenterprise Centers, Accelerators and colleges and universities.


Entrepreneur Executives: Early-stage businesses, seasoned businesses, MBE, WBE, DVBE, WOSB, DBE, LGBTQE, certified business owners, non-certified small business owners